Serving Daytona Beach Fl – Orlando – St Augustine
---
Transfer Case Repair Shop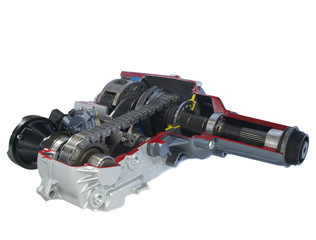 Four-wheel drive vehicles have transfer cases; which shifts power to allow both front and rear axles to perform when four-wheel drive is needed. It is vital for your vehicle to have a properly functioning transfer case because if something is wrong with it, it can prevent your vehicle from moving.
Signs of Transfer Case Problems
Problems shifting gears
Gears shifting unexpectedly and at random
Odd noises when driving at specific speeds or shifting gears
In cold weather, experiencing strange noises from the front of your vehicle
Fluid leaks
Ready to Schedule an Appointment?
Click the button below to leave us your information, and we'll call you back within 30 minutes!
Importance of Transfer Case Maintenance
The transfer case in your vehicle requires fluid. Similar to your oil, this fluid needs to be checked and changed every time your vehicle reaches a certain number of miles. Whether you use 4-wheel drive or not, the fluid in your transfer system lubricates gears, chains, bearings, and other important parts under the hood of your car.
There is no filter in the transfer case which means it is easier for the fluid to get contaminated and dirty faster. The dirtier the fluid, the less likely it is doing its job. If the fluid leaks or has not been changed in some time, this can cause damage to the transfer system which can cause overall car problems.
It is less costly to perform regular maintenance on a transfer case versus having to buy a new one. Whether you need your transfer system serviced, or you need a new one, contact Precision Transmission Center. With over 35 years in operation, we have the tools and knowledge to give you fast and quality service.
Transfer Case Repair IN DAYTONA BEACH FL
Serving Clients in the Greater Florida Area:
Daytona Beach FL | Port Orange Florida | Holly Hill | Ormond Beach | Deltona | Palm Coast | New Smyrna Beach | Ponce Inlet | Edgewater De Land | St Augustine Beach | Sanford | Altamonte | Oak Hill | Scottsmoor | Orlando | Florida FL